Fall color Northern Michigan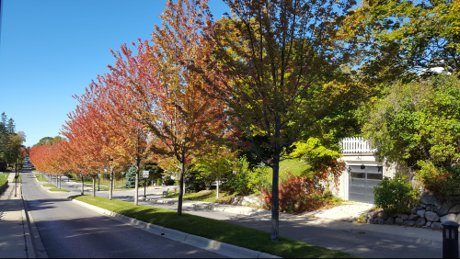 The fall colors are just beginning to change.
Mitchell street in Petoskey, Michigan is the best show of color right now.
The sugar maple trees are in full bloom.
The rest of the color in the area is lagging.
We are at least a week off for prime color in our area.

Check back for more fall color updates soon.
Petoskey fall color tour Northern Michigan